Rubrica de miercuri dedicată noutăților în materie de cărți, reviste, filme, care vor apărea în săptămâna respectivă. Acestea sunt cărțile care vor apărea în limba engleză. Informațiile provin de pe insiders bookriot în coroborare cu amazon. Pentru cărțile – noutăți editoriale în limba română, vă rog să urmăriți: https://fansf.wordpress.com/.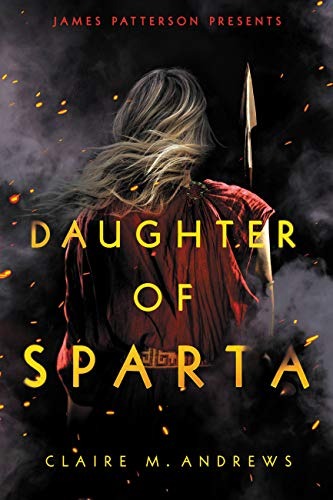 CLAIRE ANDREWS
Seventeen-year-old Daphne has spent her entire life honing her body and mind into that of a warrior, hoping to be accepted by the unyielding people of ancient Sparta. But an unexpected encounter with the goddess Artemis—who holds Daphne's brother's fate in her hands—upends the life she's worked so hard to build. Nine mysterious items have been stolen from Mount Olympus and if Daphne cannot find them, the gods' waning powers will fade away, the mortal world will descend into chaos, and her brother's life will be forfeit.
Guided by Artemis's twin—the handsome and entirely-too-self-assured god Apollo—Daphne's journey will take her from the labyrinth of the Minotaur to the riddle-spinning Sphinx of Thebes, team her up with mythological legends such as Theseus and Hippolyta of the Amazons, and pit her against the gods themselves.
A reinterpretation of the classic Greek myth of Daphne and Apollo, Daughter of Sparta by debut author Claire Andrews turns the traditionally male-dominated mythology we know into a heart-pounding and empowering female-led adventure.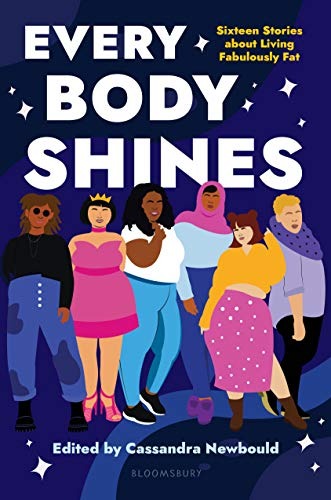 CASSANDRA NEWBOULD
An intersectional, feminist YA anthology from some of today's most exciting voices across a span of genres, all celebrating body diversity and fat acceptance through short stories.
Fat girls and boys and nonbinary teens are: friends who lift each other up, heroes who rescue themselves, big bodies in space, intellects taking up space, and bodies looking and feeling beautiful. They express themselves through fashion, sports and other physical pursuits, through food, and music, and art. They are flirting and falling in love. They are loving to themselves and one another. With stories that feature fat main characters starring in a multitude of stories and genres, and written by authors who live these lives too, this is truly a unique collection that shows fat young people the representation they deserve.
With a foreword by Aubry Gordon, creator of Your Fat Friend, and with stories by:
Nafiza Azad, Chris Baron, Sheena Boekweg, Linda Camacho, Kelly deVos, Alex Gino, Claire Kann, amanda lovelace, Hillary Monahan, Cassandra Newbould, Francina Simone, Rebecca Sky, Monique Gray Smith, Renée Watson, Catherine Adel West, Jennifer Yen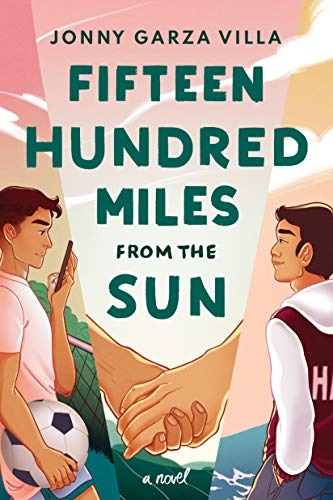 JONNY GARZA VILLA
Julián Luna has his entire year planned out. Get into UCLA. One last soccer season. Graduate in May. And spend as much time as possible with his friends before college takes them on separate paths. Completely doable.
Until Jules wakes up hungover and discovers he came out on twitter in between tequila shots. In an instant, his life is thrown—literally—out the closet.
Helping him navigate the life that is openly gay Jules is Mat, a Twitter mutual from Los Angeles who slides into Jules' DMs. He's friendly, supportive, funny, and so attractive. He's the first person Jules says the words "I'm gay" to. And, if he weren't three states away, could definitely be Jules' first boyfriend.
But a cute boy living halfway across the country can't fix all Jules' problems. There's one he'll have to face alone: coming out to his homophobic father.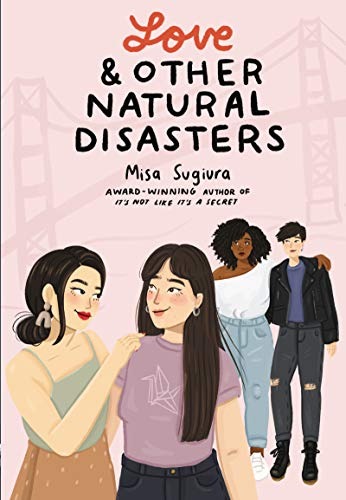 MISA SUGIURA
When Nozomi Nagai pictured the ideal summer romance, a fake one wasn't what she had in mind.
That was before she met the perfect girl. Willow is gorgeous, glamorous, and…heartbroken? And when she enlists Nozomi to pose as her new girlfriend to make her ex jealous, Nozomi is a willing volunteer.
Because Nozomi has a master plan of her own: one to show Willow she's better than a stand-in, and turn their fauxmance into something real. But as the lies pile up, it's not long before Nozomi's schemes take a turn toward disaster…and maybe a chance at love she didn't plan for.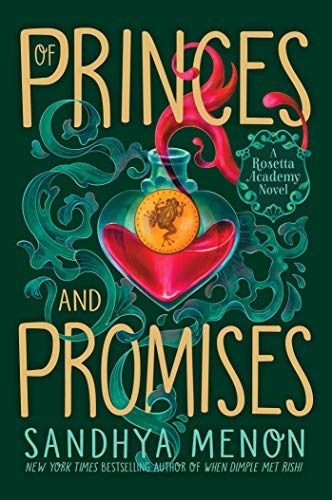 SANDHYA MENON
Caterina LaValle is determined to show she's still the queen of St. Rosetta's Academy. Sure, her crown may be slightly askew after her ex-boyfriend, Alaric, cheated on her, but she's a LaValle. She'll find a way to march right back in there, her hands clutching the strings to the whole puppet show. This time, she's going to be untouchable.
Rahul Chopra knows that moment he shared with Caterina LaValle at the winter formal meant something. Surely she feels it, too. He's a little uncertain how someone like him (socially inept to a point way past "adorkable") could fit into her world, but he's loved Caterina for years. He knows they'll find a way.
When Caterina finds out Alaric is taking a supermodel to the upcoming gala, she knows she cannot arrive without the perfect date. But the thought of taking another superficial St. R's boy exhausts her. The solution? Sweet-but-clueless Rahul Chopra and a mysterious pot of hair gel with the power to alter the wearer into whatever his heart desires.
When Rahul tries it, he transforms instantly into RC—debonair, handsome, and charming. But transformation comes with a price: As Rahul enjoys his new social standing, the line between his two personas begins to blur. Will he give up everything, including Caterina, to remain RC? Or will this unlikely pair find their way back to each other?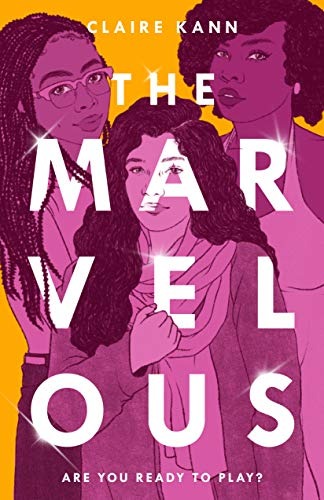 CLAIRE KANN
Everyone thinks they know Jewel Van Hanen. Heiress turned actress turned social media darling who created the massively popular video-sharing app, Golden Rule.
After mysteriously disappearing for a year, Jewel makes her dramatic return with an announcement: she has chosen a few lucky Golden Rule users to spend an unforgettable weekend at her private estate. But once they arrive, Jewel ingeniously flips the script: the guests are now players in an elaborate estate-wide game. And she's tailored every challenge and obstacle to test whether they have what it takes to win–at any cost.
Told from the perspective of three dazzling players–Nicole: the new queen of Golden Rule; Luna: Jewel's biggest fan; and Stella: a brilliant outsider–this novel will charm its way into your heart and keep you guessing how it all ends because money isn't the only thing at stake.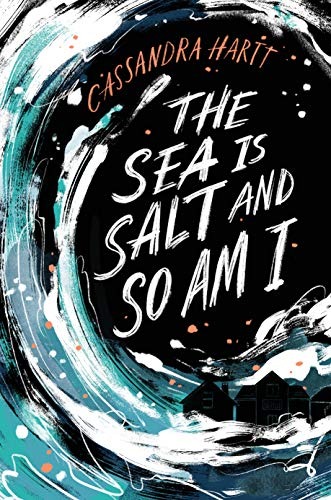 CASSANDRA HARTT
West Finch is one hurricane away from falling into the sea.
Yet sixteen-year-old Harlow Prout is determined to save her small Maine hometown. If only she could stop getting in her own way and find someone, anyone, willing to help. But her best friend Ellis MacQueen "fixes" problems by running away from them―including his broken relationship with his twin brother, Tommy. And Tommy's depression has hit a new low, so he's not up for fixing anything.
In the wake of the town's latest devastating storm, Tommy goes out for a swim that he doesn't intend to survive. It's his unexpected return that sets into motion a sea change between these three teens. One that tests old loyalties, sparks new romance, and uncovers painful secrets. And nothing stays secret in West Finch for long.
Exquisitely honest and shimmering with emotion, The Sea is Salt and So Am I is a captivating multi-POV story that probes the depths of what it means to love and trust―both ourselves and others.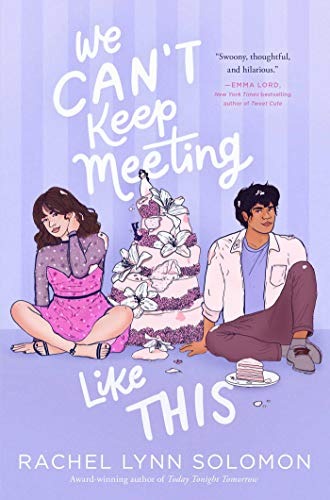 RACHEL LYNN SOLOMON
Quinn Berkowitz and Tarek Mansour's families have been in business together for years: Quinn's parents are wedding planners, and Tarek's own a catering company. At the end of last summer, Quinn confessed her crush on him in the form of a rambling email—and then he left for college without a response.
Quinn has been dreading seeing him again almost as much as she dreads another summer playing the harp for her parents' weddings. When he shows up at the first wedding of the summer, looking cuter than ever after a year apart, they clash immediately. Tarek's always loved the grand gestures in weddings—the flashier, the better—while Quinn can't see them as anything but fake. Even as they can't seem to have one civil conversation, Quinn's thrown together with Tarek wedding after wedding, from performing a daring cake rescue to filling in for a missing bridesmaid and groomsman.
Quinn can't deny her feelings for him are still there, especially after she learns the truth about his silence, opens up about her own fears, and begins learning the art of harp-making from an enigmatic teacher.
Maybe love isn't the enemy after all—and maybe allowing herself to fall is the most honest thing Quinn's ever done.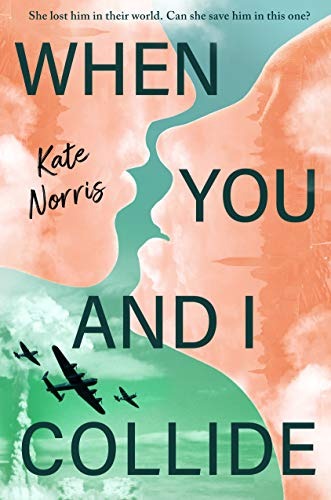 KATE NORRIS
Sixteen-year-old Winnie Schulde has always seen splits–the moment when two possible outcomes diverge, one in her universe and one in another. Multiverse theory, Winnie knows, is all too real, though she has never been anything but an observer of its implications–a secret she keeps hidden from just about everyone, as she knows the uses to which it might be put in the midst of a raging WWII. But her physicist father, wrapped up in his research and made cruel by his grief after the loss of Winnie's mother, believes that if he pushes her hard enough, she can choose one split over another and maybe, just maybe, change their future and their past.
Winnie is certain that her father's theories are just that, so she plays along in an effort to placate him. Until one day, when her father's experiment goes wrong and Scott, the kind and handsome lab assistant Winnie loves from afar, is seriously injured. Without meaning to, Winnie chooses the split where Scott is unharmed. And in doing so, finds herself pulled into another universe, an alternate reality. One that already has a Winnie.
In this darkly thrilling novel that blends science and war with love and loss, some actions just can't be undone.