Rubrica de miercuri dedicată noutăților în materie de cărți, reviste, filme, care vor apărea în săptămâna respectivă. Acestea sunt cărțile care vor apărea în limba engleză. Informațiile provin de pe insiders bookriot în coroborare cu amazon. Pentru cărțile – noutăți editoriale în limba română, vă rog să urmăriți: https://fansf.wordpress.com/.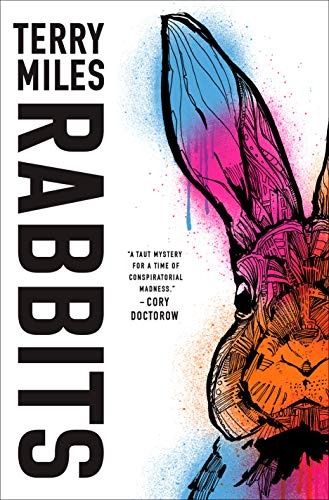 TERRY MILES
It's an average work day. You've been wrapped up in a task, and you check the clock when you come up for air—4:44 p.m. You check your email, and 44 unread messages have built up. With a shock, you realize the date is April 4—4/4. And when you get in your car to drive home, your odometer reads 44,444.
Coincidence? Or have you just seen the edge of a rabbit hole?
Rabbits is a mysterious alternate reality game so vast it uses the entire world as its canvas.
Since the game started in 1959, ten iterations have appeared and nine winners have been declared. The identities of these winners are unknown.
So is their reward, which is whispered to be NSA or CIA recruitment, vast wealth, immortality, or perhaps even the key to the secrets of the universe itself.
But the deeper you get, the more dangerous the game becomes. Players have died in the past—and the body count is rising.
And now the eleventh round is about to begin.
Enter K—a Rabbits obsessive who has been trying to find a way into the game for years. That path opens when K is approached by billionaire Alan Scarpio, rumored to be the winner of the sixth iteration. Scarpio says that something has gone wrong with the game and that K needs to fix it before Eleven starts, or the whole world will pay the price.
Five days later, Scarpio is declared missing.
Two weeks after that, K blows the deadline: Eleven begins.
And suddenly, the fate of the entire universe is at stake.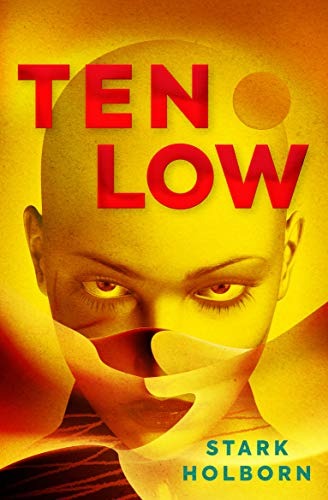 STARK HOLBORN
Firefly meets Dune in a breakneck race to escape across an alien moon thriving with aliens and criminals.
Ten Low is an ex-army medic, one of many convicts eking out a living at the universe's edge. She's desperate to escape her memories of the interstellar war, and the crimes she committed, but trouble seems to follow wherever she goes. One night, attempting to atone for her sins, she pulls a teenage girl – the sole survivor – from the wreck of a spaceship. But Gabriella Ortiz is no ordinary girl. The result of a military genetics programme, she is a decorated Army General, from the opposing side of the war to Ten. Worse, Ten realises the crash was an assassination attempt, and that someone wants the Ortiz dead…
The pair bury their hatreds and strike an uneasy deal to smuggle the General off-world. Their road won't be easy: they must cross the moon's lawless wastes, facing military hit squads, bandits and the one-eyed leader of an all-female road gang, in a frantic race to get the General to safety. But something else waits in the darkness at the universe's edge. Something that threatens to reveal Ten's worst nightmare: the truth of who she really is and what she is running from.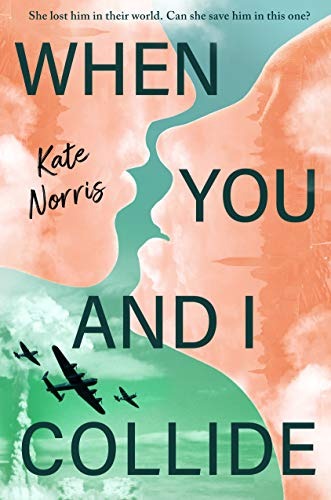 KATE NORRIS
Sixteen-year-old Winnie Schulde has always seen splits–the moment when two possible outcomes diverge, one in her universe and one in another. Multiverse theory, Winnie knows, is all too real, though she has never been anything but an observer of its implications–a secret she keeps hidden from just about everyone, as she knows the uses to which it might be put in the midst of a raging WWII. But her physicist father, wrapped up in his research and made cruel by his grief after the loss of Winnie's mother, believes that if he pushes her hard enough, she can choose one split over another and maybe, just maybe, change their future and their past.
Winnie is certain that her father's theories are just that, so she plays along in an effort to placate him. Until one day, when her father's experiment goes wrong and Scott, the kind and handsome lab assistant Winnie loves from afar, is seriously injured. Without meaning to, Winnie chooses the split where Scott is unharmed. And in doing so, finds herself pulled into another universe, an alternate reality. One that already has a Winnie.
In this darkly thrilling novel that blends science and war with love and loss, some actions just can't be undone.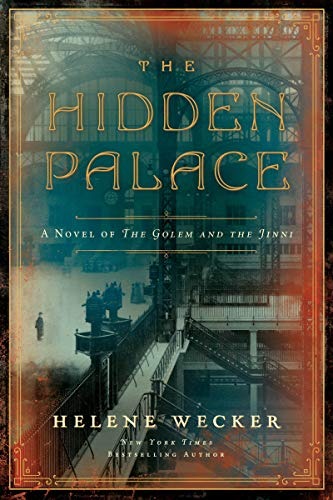 HELENE WECKER
Chava is a golem, a woman made of clay, who can hear the thoughts and longings of those around her and feels compelled by her nature to help them. Ahmad is a jinni, a restless creature of fire, once free to roam the desert but now imprisoned in the shape of a man. Fearing they'll be exposed as monsters, these magical beings hide their true selves and try to pass as human—just two more immigrants in the bustling world of 1900s Manhattan. Brought together under calamitous circumstances, their lives are now entwined—but they're not yet certain of what they mean to each other.
Both Chava and Ahmad have changed the lives of the people around them. Park Avenue heiress Sophia Winston, whose brief encounter with Ahmad left her with a strange illness that makes her shiver with cold, travels to the Middle East to seek a cure. There she meets Dima, a tempestuous female jinni who's been banished from her tribe. Back in New York, in a tenement on the Lower East Side, a little girl named Kreindel helps her rabbi father build a golem they name Yossele—not knowing that she's about to be sent to an orphanage uptown, where the hulking Yossele will become her only friend and protector.
Spanning the tumultuous years from the turn of the twentieth century to the beginning of World War I, The Hidden Palace follows these lives and others as they collide and interleave. Can Chava and Ahmad find their places in the human world while remaining true to each other? Or will their opposing natures and desires eventually tear them apart—especially once they encounter, thrillingly, other beings like themselves?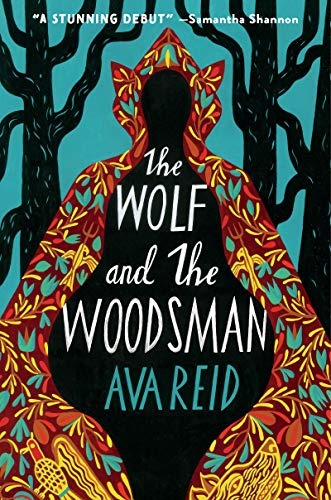 AVA REID
In her forest-veiled pagan village, Évike is the only woman without power, making her an outcast clearly abandoned by the gods. The villagers blame her corrupted bloodline—her father was a Yehuli man, one of the much-loathed servants of the fanatical king. When soldiers arrive from the Holy Order of Woodsmen to claim a pagan girl for the king's blood sacrifice, Évike is betrayed by her fellow villagers and surrendered.
But when monsters attack the Woodsmen and their captive en route, slaughtering everyone but Évike and the cold, one-eyed captain, they have no choice but to rely on each other. Except he's no ordinary Woodsman—he's the disgraced prince, Gáspár Bárány, whose father needs pagan magic to consolidate his power. Gáspár fears that his cruelly zealous brother plans to seize the throne and instigate a violent reign that would damn the pagans and the Yehuli alike. As the son of a reviled foreign queen, Gáspár understands what it's like to be an outcast, and he and Évike make a tenuous pact to stop his brother.
As their mission takes them from the bitter northern tundra to the smog-choked capital, their mutual loathing slowly turns to affection, bound by a shared history of alienation and oppression. However, trust can easily turn to betrayal, and as Évike reconnects with her estranged father and discovers her own hidden magic, she and Gáspár need to decide whose side they're on, and what they're willing to give up for a nation that never cared for them at all.
MABEL SEELEY
Down and out in the Depression, Gwynne Dacres moves into a seedy and sinister boarding house, where she exposes deadly secrets in this classic mystery by Mabel Seeley
After losing her copywriting job, young Gwynne Dacres seeks a place to live when she stumbles upon Mrs. Garr's old boarding house. Despite the gruff landlady and an assortment of shifty tenants, Gwynne rents a room for herself. She spends her first few nights at 593 Trent Street tensely awake, the house creaking and groaning as if listening to everything that happens behind its closed doors.
A chain of chilling events leads to the gruesome discovery of a mutilated body in the basement kitchen, dead of unknown circumstances. Was it an accident or murder? Under the red-black brick façade of the old house on Trent Street, Gwynne uncovers a myriad of secrets, blackmail, corruption, and clues of a wicked past. As she closes in on the truth, the cold, pale hands of death reach for Gwynne in the night…
Cărți

true crime

, din păcate nimic în această categorie, deocamdată.