De acum vom avea în fiecare miercuri o rubrică dedicată noutăților în materie de cărți, reviste, filme, care vor apărea în săptămâna respectivă. Acestea sunt cărțile care vor apărea în limba engleză. Informațiile provin de pe insiders bookriot în coroborare cu amazon. Pentru cărțile – noutăți editoriale în limba română, vă rog să urmăriți: https://fansf.wordpress.com/.
* Da, știu, o parte dintre cărțile prezentate în această categorie le veți găsi și în altă categorie. Nu strică, zic.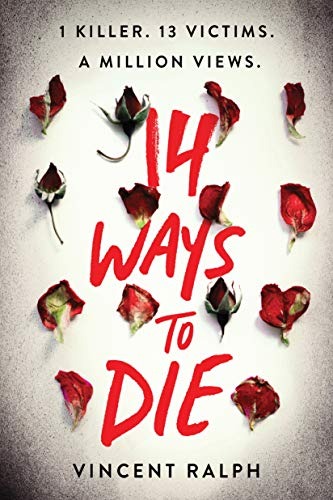 VINCENT RALPH
Ten years ago, Jess lost her mother to the Magpie Man, an infamous serial killer who is still at large and planning to kill again. She's going to use her new platform as the star of a YouTube reality series to catch him…if he doesn't catch her first.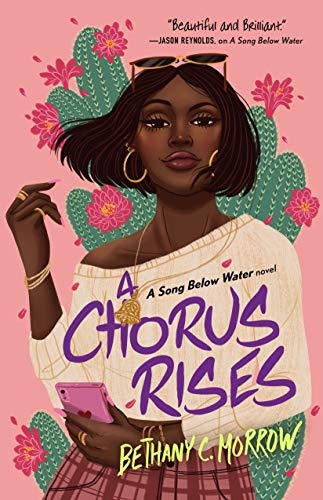 BETHANY C. MORROW
Meet Naema Bradshaw: a beautiful Eloko, once Portland-famous, now infamous, as she navigates a personal and public reckoning where confronting the limits of her privilege will show Naema what her magic really is, and who it makes her.
Teen influencer Naema Bradshaw has it all: she's famous, stylish, gorgeous–and she's an Eloko, a charismatic person gifted with a melody that people adore. Everyone loves her–until she's cast as the villain who exposed a Siren to the whole world.
Dragged by the media, and canceled by her fans, no one understands her side: not her boyfriend, not her friends, not even her fellow Eloko. Villified by those closest to her, Naema heads to the Southwest where she is determined to stage a comeback… to her family, her real self, and the truth about her magic. What she finds is a new community in a flourishing group of online fans who support her.
At first, it feels like it used to–the fandom, the adoration, the community that takes her side–but when her online advocates start targeting other Black girls, Naema will realize that–for Black girls like her–even the privilege of fame has its limits. And only Naema can discover the true purpose of her power, and how to use it.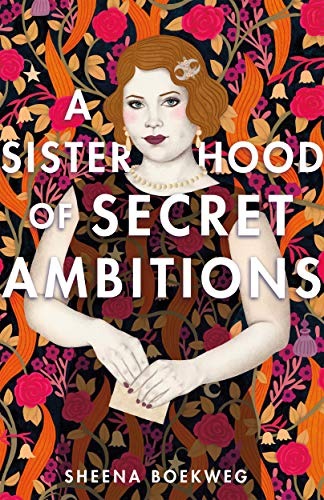 SHEENA BOEKWEG
Behind every powerful man is a trained woman, and behind every trained woman is the Society. It started with tea parties and matchmaking, but is now a countrywide secret. Gossips pass messages in recipes, Spinsters train to fight, and women work together to grant safety to abused women and children. The Society is more than oaths―it is sisterhood and purpose.
In 1926, seventeen-year-old Elsie is dropped off in a new city with four other teenage girls. All of them have trained together since childhood to become the Wife of a powerful man. But when they learn that their next target is earmarked to become President, their mission becomes more than just an assignment; this is a chance at the most powerful position in the Society. A life more influential than they had ever before dared to dream possible. All they have to do is make one man fall in love with them first.
FARIDAH ABIKE-IYIMIDE
Gossip Girl meets Get Out in Ace of Spades, a YA contemporary thriller by debut author Faridah Àbíké-Íyímídé about two students, Devon & Chiamaka, and their struggles against an anonymous bully.
All you need to know is . . . I'm here to divide and conquer. Like all great tyrants do. ―Aces
When two Niveus Private Academy students, Devon Richards and Chiamaka Adebayo, are selected to be part of the elite school's senior class prefects, it looks like their year is off to an amazing start. After all, not only does it look great on college applications, but it officially puts each of them in the running for valedictorian, too.
Shortly after the announcement is made, though, someone who goes by Aces begins using anonymous text messages to reveal secrets about the two of them that turn their lives upside down and threaten every aspect of their carefully planned futures.
As Aces shows no sign of stopping, what seemed like a sick prank quickly turns into a dangerous game, with all the cards stacked against them. Can Devon and Chiamaka stop Aces before things become incredibly deadly?
With heart-pounding suspense and relevant social commentary comes a high-octane thriller from debut author Faridah Àbíké-Íyímídé.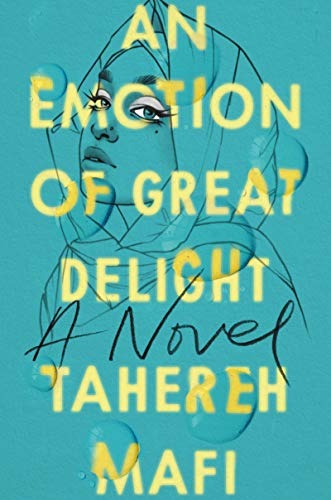 TAHEREH MAFI
It's 2003, several months since the US officially declared war on Iraq, and the American political world has evolved. Tensions are high, hate crimes are on the rise, FBI agents are infiltrating local mosques, and the Muslim community is harassed and targeted more than ever. Shadi, who wears hijab, keeps her head down.
She's too busy drowning in her own troubles to find the time to deal with bigots.
Shadi is named for joy, but she's haunted by sorrow. Her brother is dead, her father is dying, her mother is falling apart, and her best friend has mysteriously dropped out of her life. And then, of course, there's the small matter of her hear—
It's broken.
Shadi tries to navigate her crumbling world by soldiering through, saying nothing. She devours her own pain, each day retreating farther and farther inside herself until finally, one day, everything changes.
She explodes.
An Emotion of Great Delight is a searing look into the world of a single Muslim family in the wake of 9/11. It's about a child of immigrants forging a blurry identity, falling in love, and finding hope—in the midst of a modern war.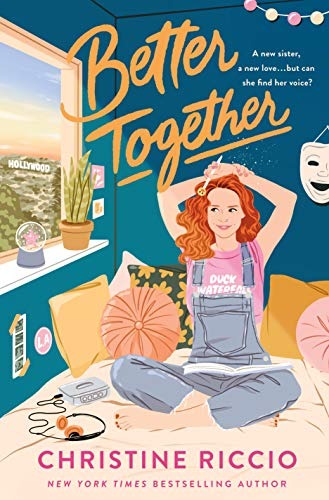 CHRISTINE RICCIO
Jamie's an aspiring standup comic in Los Angeles with a growing case of stage anxiety.
Siri's a stunning ballerina from New Jersey nursing a career-changing injury.
They've both signed up for the same session at an off the grid Re-Discover Yourself Retreat in Colorado. When they run into each other, their worlds turn upside down.
Jamie and Siri are sisters, torn apart at a young age by their parent's volatile divorce. They've grown up living completely separate lives: Jamie with their Dad and Siri with their Mom. Now, reunited after over a decade apart, they hatch a plot to switch places. It's time they get to know and confront each of their estranged parents.
With an accidental assist from some fortuitous magic, Jamie arrives in New Jersey, looking to all the world like Siri, and Siri steps off her flight sporting a Jamie glamour.
The sisters unexpectedly find themselves stuck living in each other's shoes. Soon Siri's crushing on Jamie's best friend Dawn. Jamie's falling for the handsome New Yorker she keeps running into, Zarar. Alongside a parade of hijinks and budding romance, both girls work to navigate their broken family life and the stresses of impending adulthood.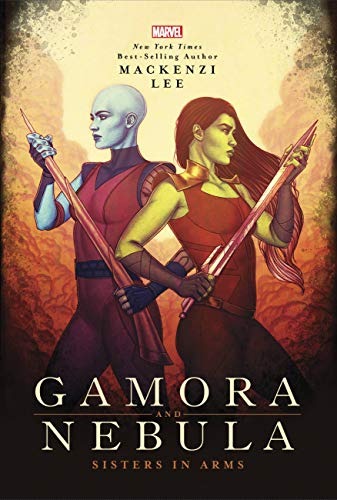 MACKENZI LEE
Gamora arrives on Torndune―a once-lush planet that has been strip-mined for the power source beneath its surface―with a mission: collect the heart of the planet.
She doesn't know who sent her, why they want it, or even what the heart of a planet looks like. But as the right hand and daughter of Thanos, and one of the galaxy's most legendary warriors, her job is not to ask questions. Her job is to do what she's told, no matter the cost.
What she doesn't know is that her sister Nebula is in hot pursuit. Nebula has followed Gamora to Torndune in hopes of claiming the planet's heart first and shaming her sister as vengeance for the part she played in Nebula losing her arm. While Gamora falls in with a group of miners attempting to overthrow the tyrannical mining corporation that controls their lives, Nebula allies herself with the Universal Church of Truth, whose missionaries wait on every street corner to recruit more followers and tithes for the Matriarch. Both sisters hope their alliance will give them access to one of the massive diggers capable of drilling to the center of the planet.
But the closer they get to the heart of the planet―and to each other―the closer they get to uncovering the truth of what brought them there and the role they may unknowingly be playing in a twisted competition with galactic consequences. A competition they can never win . . . unless they learn to trust each other.
And trust is the biggest lie in the galaxy.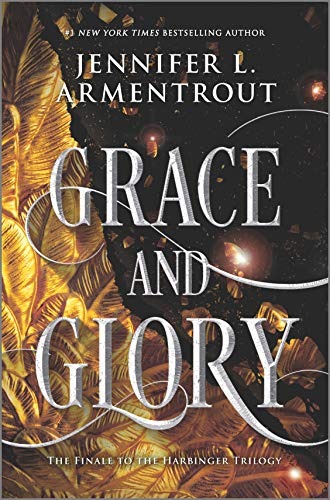 JENNIFER L. ARMENTROUT
Trinity Marrow has lost the battle and her beloved Protector. Even with both demons and Wardens on her side, Trin may not win the war against the Harbinger.
Bringing Lucifer back to the world to fight the Harbinger is probably a really, really bad idea, but they're out of options—and the world's ultimate fallen angel is the only being powerful enough to impact the outcome.
As Trin and Zayne form a new and more dangerous bond and Lucifer unleashes Hell on earth, the apocalypse looms and the world teeters on the end of forever. Win or lose, one thing is certain—nothing will ever be the same.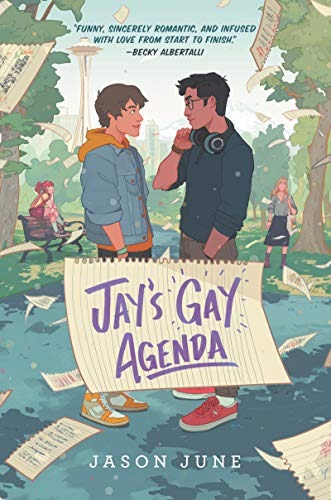 JASON JUNE
There's one thing Jay Collier knows for sure—he's a statistical anomaly as the only out gay kid in his small rural Washington town. While all his friends can't stop talking about their heterosexual hookups and relationships, Jay can only dream of his own firsts, compiling a romance to-do list of all the things he hopes to one day experience—his Gay Agenda.
Then, against all odds, Jay's family moves to Seattle and he starts his senior year at a new high school with a thriving LGBTQIA+ community. For the first time ever, Jay feels like he's found where he truly belongs. But as Jay begins crossing items off his list, he'll soon be torn between his heart and his hormones, his old friends and his new ones . . . because after all, life and love don't always go according to plan.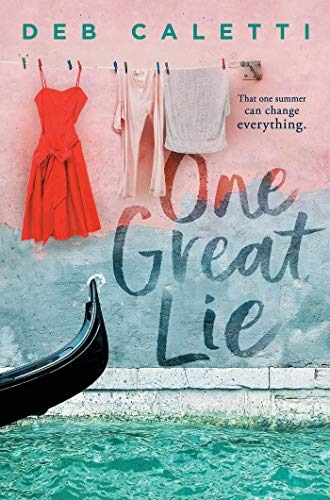 DEB CALETTI
When Charlotte wins a scholarship to a writing workshop in Venice with the charismatic and brilliant Luca Bruni, it's a dream come true. Writing is her passion, she loves Bruni's books, and going to that romantic and magical sinking city gives her the chance to solve a long-time family mystery about a Venetian poet deep in their lineage, Isabella Di Angelo, who just might be the real author of a very famous poem.
Bruni's villa on the eerie island of La Calamita is extravagant—lush beyond belief, and the other students are both inspiring and intimidating. Venice itself is beautiful, charming, and seductive, but so is Luca Bruni. As his behavior becomes increasingly unnerving, and as Charlotte begins to unearth the long-lost work of Isabella with the help of sweet, smart Italian Dante, other things begin to rise, too—secrets about the past, and secrets about the present.
As the events of the summer build to a shattering climax, Charlotte will be forced to confront some dark truths about the history of powerful men—and about the determination of creative girls—in this stunning new novel from award-winning author Deb Caletti.
PHOEBE NORTH
From the moment that Annie was born, she and her older brother, Jamie, were inseparable. Alike in almost every way, they promised to always take care of each other while facing the challenges of growing up different in suburban America. And when life became too much for them, they created their own space in the woods behind their house: a fantasy world, called Gumlea, where no one else could find them.
And it was enough, for a while. But then came middle school, when Jamie grew dark and distant. He found new friends, a girlfriend, and a life away from Annie and Gumlea. Soon it was as if she hardly knew the brother who was her other half.
And then, one day, he disappears.
Annie, her family, and the entire community are devastated. And as the days turn into months turn into years, everyone begins to accept that Jamie is gone for good. Everyone, that is, except Annie, who believes that Jamie, somehow, has entered Gumlea, and who believes that she's the only one who can bring him back.
But as Annie searches for answers and finds a new relationship with a girl she did not expect, she makes startling discoveries about her brother's disappearance—and has to decide how much of herself she's willing to give up in order to keep hope alive.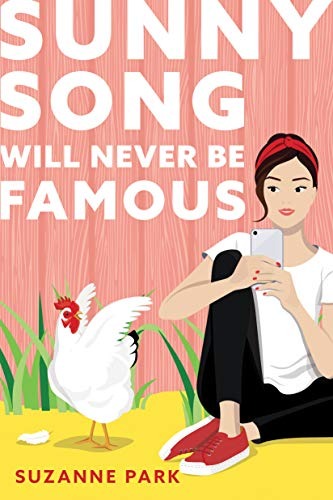 SUZANNE PARK
A social media influencer is shipped off to a digital detox summer camp in this funny coming-of-age story, perfect for fans of Jenny Han's The Summer I Turned Pretty and Love and Gelato.
Sunny Song's Big Summer Goals:
1) Make Rafael Kim my boyfriend (finally!)
2) Hit 100K followers (almost there…)
3) Have the best last summer of high school ever
Not on Sunny's list: accidentally filming a PG-13 cooking video that goes viral (#browniegate). Extremely not on her list: being shipped off to a digital detox farm camp in Iowa (IOWA??) for a whole month. She's traded in her WiFi connection for a butter churn, and if she wants any shot at growing her social media platform this summer, she'll need to find a way back online.
But between some unexpected friendships and an alarmingly cute farm boy, Sunny might be surprised by the connections she makes when she's forced to disconnect.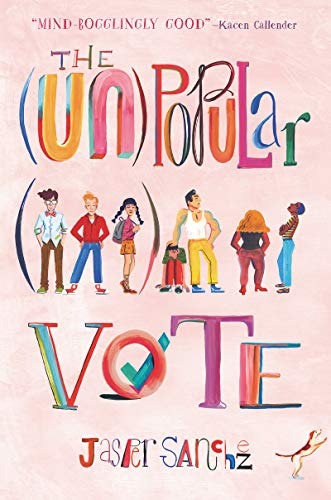 JASPER SANCHEZ
Optics can make or break an election. Everything Mark knows about politics, he learned from his father, the Congressman who still pretends he has a daughter and not a son.
Mark has promised to keep his past hidden and pretend to be the cis guy everyone assumes he is. But when he sees a manipulatively charming candidate for student body president inflame dangerous rhetoric, Mark risks his low profile to become a political challenger.
The problem? No one really knows Mark. He didn't grow up in this town, and his few friends are all nerds. Still, thanks to Scandal and The West Wing, they know where to start: from campaign stops to voter polling to a fashion makeover.
Soon Mark feels emboldened to engage with voters—and even start a new romance. But with an investigative journalist digging into his past, a father trying to silence him, and the bully frontrunner standing in his way, Mark will have to decide which matters most: perception or truth, when both are just as dangerous.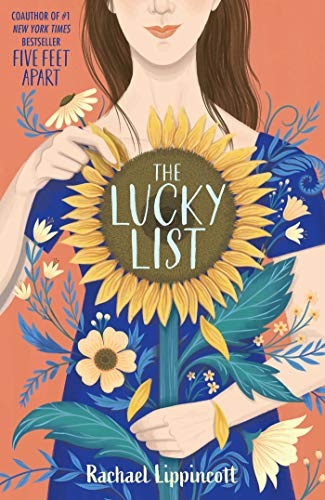 RACHAEL LIPPINCOTT
Emily and her mom were always lucky. Every month they'd take her lucky quarter, select lucky card 505, and dominate the heatedly competitive bingo night in their small, quirky town of Huckabee. But Emily's mom's luck ran out three years ago when she succumbed to cancer, and nothing has felt right for Emily since.
Now, the summer before her senior year, things are getting worse. Not only has Emily wrecked things with her boyfriend Matt, who her mom adored, but her dad is selling the house she grew up in and giving her mom's belongings away. Soon, she'll have no connections left to Mom but that lucky quarter. And with her best friend away for the summer and her other friends taking her ex's side, the only person she has to talk to about it is her dad's best friend's daughter, Blake, a girl she barely knows.
But that's when Emily finds the list—her mom's senior year summer bucket list—buried in a box in the back of her closet. When Blake suggests that Emily take it on as a challenge, the two set off on a journey to tick each box and help Emily face her fears before everything changes As they go further down the list, Emily finally begins to feel closer to mom again, but her bond with Blake starts to deepen, too, into something she wasn't expecting. Suddenly Emily must face another fear: accepting the secret part of herself she never got a chance to share with the person who knew her best.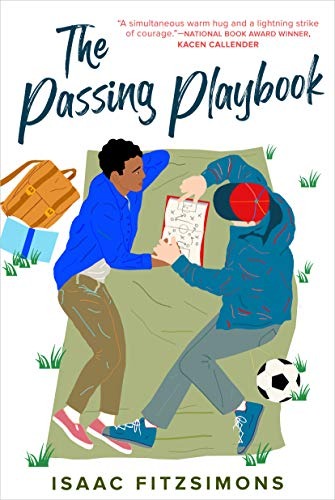 ISAAC FITZSIMONS
Fifteen-year-old Spencer Harris is a proud nerd, an awesome big brother, and a David Beckham in training. He's also transgender. After transitioning at his old school leads to a year of isolation and bullying, Spencer gets a fresh start at Oakley, the most liberal private school in Ohio.
At Oakley, Spencer seems to have it all: more accepting classmates, a decent shot at a starting position on the boys' soccer team, great new friends, and maybe even something more than friendship with one of his teammates. The problem is, no one at Oakley knows Spencer is trans—he's passing.
But when a discriminatory law forces Spencer's coach to bench him, Spencer has to make a choice: cheer his team on from the sidelines or publicly fight for his right to play, even though it would mean coming out to everyone—including the guy he's falling for.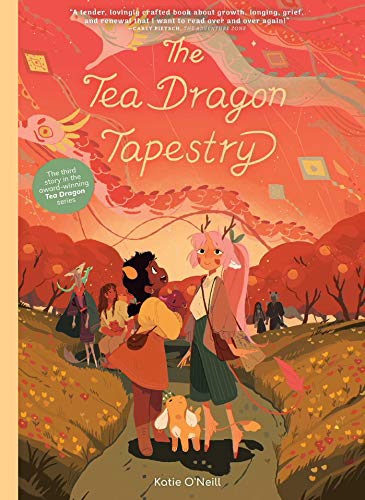 KATIE O'NEILL
Join Greta and Minette once more for the heartwarming conclusion of the award-winning Tea Dragon series!
Over a year since being entrusted with Ginseng's care, Greta still can't chase away the cloud of mourning that hangs over the timid Tea Dragon. As she struggles to create something spectacular enough to impress a master blacksmith in search of an apprentice, she questions the true meaning of crafting, and the true meaning of caring for someone in grief. Meanwhile, Minette receives a surprise package from the monastery where she was once training to be a prophetess. Thrown into confusion about her path in life, the shy and reserved Minette finds that the more she opens her heart to others, the more clearly she can see what was always inside.
Told with the same care and charm as the previous installments of the Tea Dragon series, The Tea Dragon Tapestry welcomes old friends and new into a heartfelt story of purpose, love, and growth.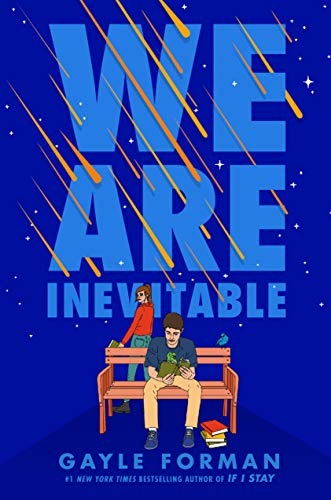 GAYLE FORMAN
Even in the face of extinction, life–and love–finds a way.
Aaron Stein used to think books were miracles. But not anymore. Even though he spends his days working in his family's secondhand bookstore, the only book Aaron can bear to read is one about the demise of the dinosaurs. It's a predicament he understands all too well, now that his brother and mom are gone and his friends have deserted him, leaving Aaron and his shambolic father alone in a moldering bookstore in a crusty mountain town where no one seems to read anymore.
So when Aaron sees the opportunity to sell the store, he jumps at it, thinking this is the only way out. But he doesn't account for Chad, a "best life" bro with a wheelchair and way too much optimism, or the town's out-of-work lumberjacks taking on the failing shop as their pet project. And he certainly doesn't anticipate meeting Hannah, a beautiful, brave musician who might possibly be the kind of inevitable he's been waiting for.
All of them will help Aaron to come to terms with what he's lost, what he's found, who he is, and who he wants to be, and show him that destruction doesn't inevitably lead to extinction; sometimes it leads to the creation of something entirely new.