De acum vom avea în fiecare miercuri o rubrică dedicată noutăților în materie de cărți, reviste, filme, care vor apărea în săptămâna respectivă. Acestea sunt cărțile care vor apărea în limba engleză. Informațiile provin de pe insiders bookriot în coroborare cu amazon. Pentru cărțile – noutăți editoriale în limba română, vă rog să urmăriți: https://fansf.wordpress.com/
Să începem, deci:
Cărți Science Fiction: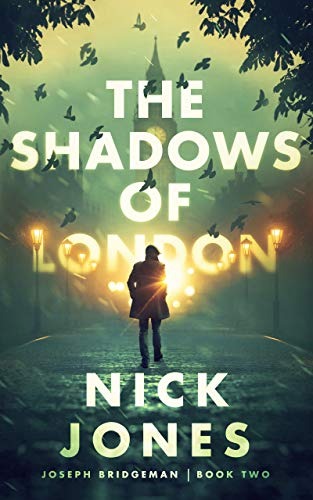 NICK JONES
Science Fiction
A time traveler's work is never done.
Likable antiques dealer Joseph Bridgeman is back in the present and dreaming of a quiet life. But when a mysterious and enigmatic time traveler arrives in his shop, Joe learns that his first trip was just the beginning and this time, the rules of the game have changed.
Blackmailed into accepting a new mission, Joe is flung back to 1960s London where he comes face-to-face with a ruthless gangster and witnesses the brutal murder of an innocent woman. Joe knows better than most that death can be reversed and the final chapter is sometimes where the story actually begins. Emotionally involved, he has no choice but to act, and quickly. With the help of Vinny, his vinyl-loving sidekick, Joe once again sets out to change the course of history. Sounds simple enough … but when it comes to time travel, nothing is ever as it seems. Who is the old time traveler working for? And who decides what can and can't be changed?
In a thrilling twist, Joe discovers that the victim is critically important to the future and what starts out as a straightforward mission soon becomes a race to unravel a mystery—one that threatens the very timeline he fought so hard to protect. Joe must dig deeper than ever, master his newfound skills, and save the woman before the past catches up with him for good.
Turns out time doesn't heal after all. It just adds salt.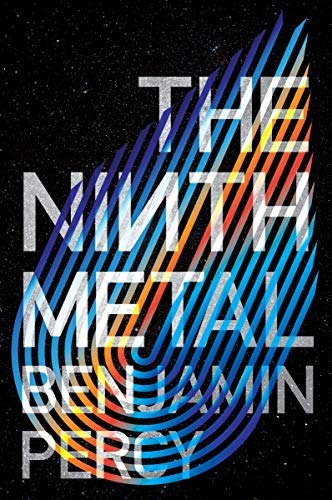 BENJAMIN PERCY
IT BEGAN WITH A COMET…
At first, people gazed in wonder at the radiant tear in the sky. A year later, the celestial marvel became a planetary crisis when Earth spun through the comet's debris field and the sky rained fire.
The town of Northfall, Minnesota will never be the same. Meteors cratered hardwood forests and annihilated homes, and among the wreckage a new metal was discovered. This "omnimetal" has properties that make it world-changing as an energy source…and a weapon.
John Frontier—the troubled scion of an iron-ore dynasty in Northfall—returns for his sister's wedding to find his family embroiled in a cutthroat war to control mineral rights and mining operations. His father rightly suspects foreign leaders and competing corporations of sabotage, but the greatest threat to his legacy might be the US government. Physicist Victoria Lennon was recruited by the Department of Defense to research omnimetal, but she finds herself trapped in a laboratory of nightmares. And across town, a rookie cop is investigating a murder that puts her own life in the crosshairs. She will have to compromise her moral code to bring justice to this now lawless community.
In this gut-punch of a novel, the first in his Comet Cycle, Ben Percy lays bare how a modern-day goldrush has turned the middle of nowhere into the center of everything, and how one family—the Frontiers—hopes to control it all.
2. Cărți Fantasy – aici avem puțin mai multe, de data aceasta.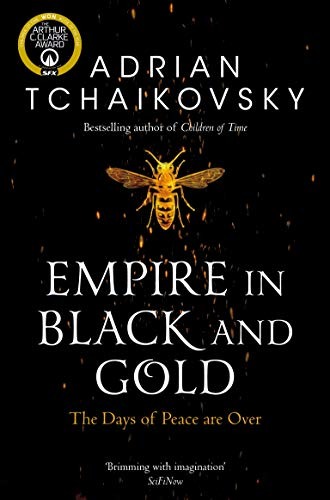 ADRIAN TCHAIKOVSKY
The days of peace are over . . .
The city states of the Lowlands have lived in peace and prosperity for decades, hailed as bastions of civilization and sophistication. That peace is about to end.
Far from the Lowlands, an ancient empire has been conquering city after city with its highly trained armies and sophisticated combat techniques. Now it's set its sights on a new prize.
Only the ageing Stenwold Maker – spymaster, artificer and statesman – can see the threat. So it falls upon his shoulders to open the eyes of his people. For war will sweep across their lands, burning away everything in its path. Yet first, he must stop himself from becoming the empire's latest victim.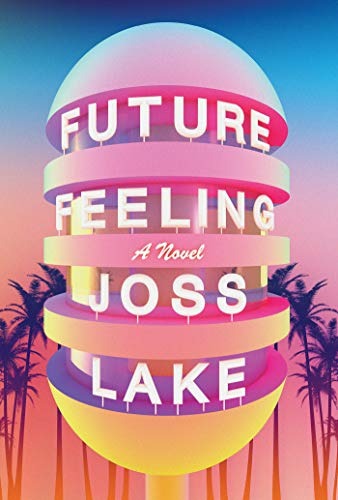 JOSS LAKE
The year is 20__, and Penfield R. Henderson is in a rut. When he's not walking dogs for cash or responding to booty calls from his B-list celebrity hookup, he's holed up in his dingy Bushwick apartment obsessing over holograms of Aiden Chase, a fellow trans man and influencer documenting his much smoother transition into picture-perfect masculinity on the Gram. After an IRL encounter with Aiden leaves Pen feeling especially resentful, Pen enlists his roommates, the Witch and the Stoner-Hacker, to put their respective talents to use in hexing Aiden. Together, they gain access to Aiden's social media account and post a picture of Pen's aloe plant, Alice, tied to a curse:
Whosoever beholds the aloe will be pushed into the Shadowlands.
When the hex accidentally bypasses Aiden, sending another young trans man named Blithe to the Shadowlands (the dreaded emotional landscape through which every trans person must journey to achieve true self-actualization), the Rhiz (the quasi-benevolent big brother agency overseeing all trans matters) orders Pen and Aiden to team up and retrieve him. The two trace Blithe to a dilapidated motel in California and bring him back to New York, where they try to coax Blithe to stop speaking only in code and awkwardly try to pass on what little trans wisdom they possess. As the trio makes its way in a world that includes pitless avocados and subway cars that change color based on occupants' collective moods but still casts judgment on anyone not perfectly straight, Pen starts to learn that sometimes a family isn't just the people who birthed you.
Magnificently imagined, linguistically dazzling, and riotously fun, Future Feeling presents an alternate future in which advanced technology still can't replace human connection but may give the trans community new ways to care for its own.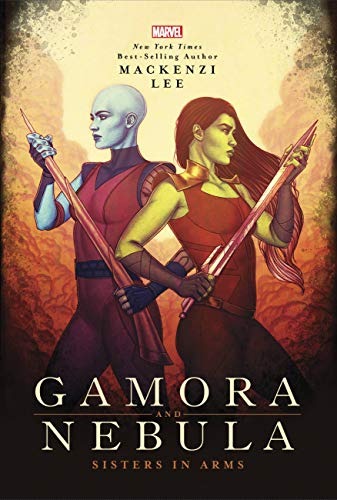 MACKENZI LEE
Gamora arrives on Torndune―a once-lush planet that has been strip-mined for the power source beneath its surface―with a mission: collect the heart of the planet.
She doesn't know who sent her, why they want it, or even what the heart of a planet looks like. But as the right hand and daughter of Thanos, and one of the galaxy's most legendary warriors, her job is not to ask questions. Her job is to do what she's told, no matter the cost.
What she doesn't know is that her sister Nebula is in hot pursuit. Nebula has followed Gamora to Torndune in hopes of claiming the planet's heart first and shaming her sister as vengeance for the part she played in Nebula losing her arm. While Gamora falls in with a group of miners attempting to overthrow the tyrannical mining corporation that controls their lives, Nebula allies herself with the Universal Church of Truth, whose missionaries wait on every street corner to recruit more followers and tithes for the Matriarch. Both sisters hope their alliance will give them access to one of the massive diggers capable of drilling to the center of the planet.
But the closer they get to the heart of the planet―and to each other―the closer they get to uncovering the truth of what brought them there and the role they may unknowingly be playing in a twisted competition with galactic consequences. A competition they can never win . . . unless they learn to trust each other.
And trust is the biggest lie in the galaxy.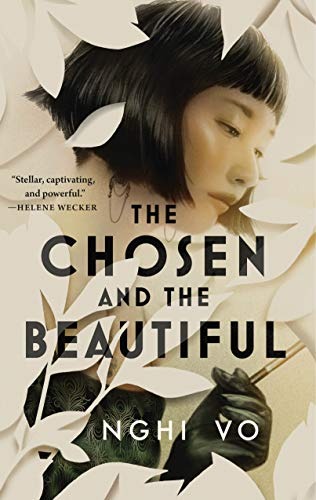 NGHI VO
Immigrant. Socialite. Magician.
Jordan Baker grows up in the most rarefied circles of 1920s American society―she has money, education, a killer golf handicap, and invitations to some of the most exclusive parties of the Jazz Age. She's also queer and Asian, a Vietnamese adoptee treated as an exotic attraction by her peers, while the most important doors remain closed to her.
But the world is full of wonders: infernal pacts and dazzling illusions, lost ghosts and elemental mysteries. In all paper is fire, and Jordan can burn the cut paper heart out of a man. She just has to learn how.
Nghi Vo's debut novel The Chosen and the Beautiful reinvents this classic of the American canon as a coming-of-age story full of magic, mystery, and glittering excess, and introduces a major new literary voice.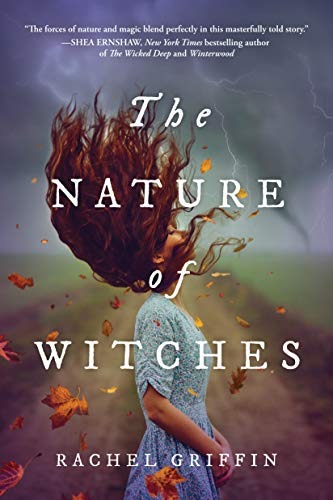 RACHEL GRIFFIN
For centuries, witches have maintained the climate, their power from the sun peaking in the season of their birth. But now their control is faltering as the atmosphere becomes more erratic. All hope lies with Clara, an Everwitch whose rare magic is tied to every season.
In Autumn, Clara wants nothing to do with her power. It's wild and volatile, and the price of her magic—losing the ones she loves—is too high, despite the need to control the increasingly dangerous weather.
In Winter, the world is on the precipice of disaster. Fires burn, storms rage, and Clara accepts that she's the only one who can make a difference.
In Spring, she falls for Sang, the witch training her. As her magic grows, so do her feelings, until she's terrified Sang will be the next one she loses.
In Summer, Clara must choose between her power and her happiness, her duty and the people she loves…before she loses Sang, her magic, and thrusts the world into chaos.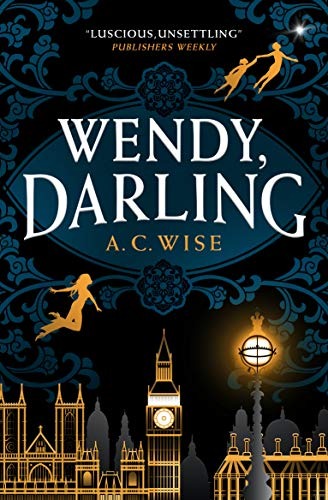 A.C. WISE
A lush, feminist re-imagining on what happened to Wendy after Neverland, for fans of Circe and The Mere Wife.
For those that lived there, Neverland was a children's paradise. No rules, no adults, only endless adventure and enchanted forests – all led by the charismatic boy who would never grow old.
But Wendy Darling grew up. She left Neverland and became a woman, a mother, a patient, and a survivor. Because Neverland isn't as perfect as she remembers. There's darkness at the heart of the island, and now Peter Pan has returned to claim a new Wendy for his lost boys…
3. Cărți Horror – din păcate nimic săptămâna aceasta pentru genul horror, ținem pumnii pentru săptămâna viitoare.